Artificial intelligence (AI) has rapidly advanced in recent years, revolutionizing various industries, including design. AI design tools offer various capabilities, from generating custom color palettes to creating stunning images.
Whether you're a designer, developer, or simply looking to streamline your creative workflow, these AI tools can help you unleash your creativity in ways you never thought possible.
This article will explore the best AI creative tools available, their key features, and why you should consider incorporating them into your design process.
What are AI Design Tools, and Why Do You Need Them?
AI design tools leverage the power of artificial intelligence to enhance the creative process and inspire designers with fresh ideas. These tools can assist designers of all skill levels generate custom color palettes, build web pages, enhance photos, and develop creative assets.
They can also provide valuable insights into existing designs, helping designers refine and improve their work. With AI constantly evolving and pushing the boundaries of what is possible, incorporating AI design tools into your workflow is essential to stay ahead of the curve and unlock new creative possibilities.
1: Canva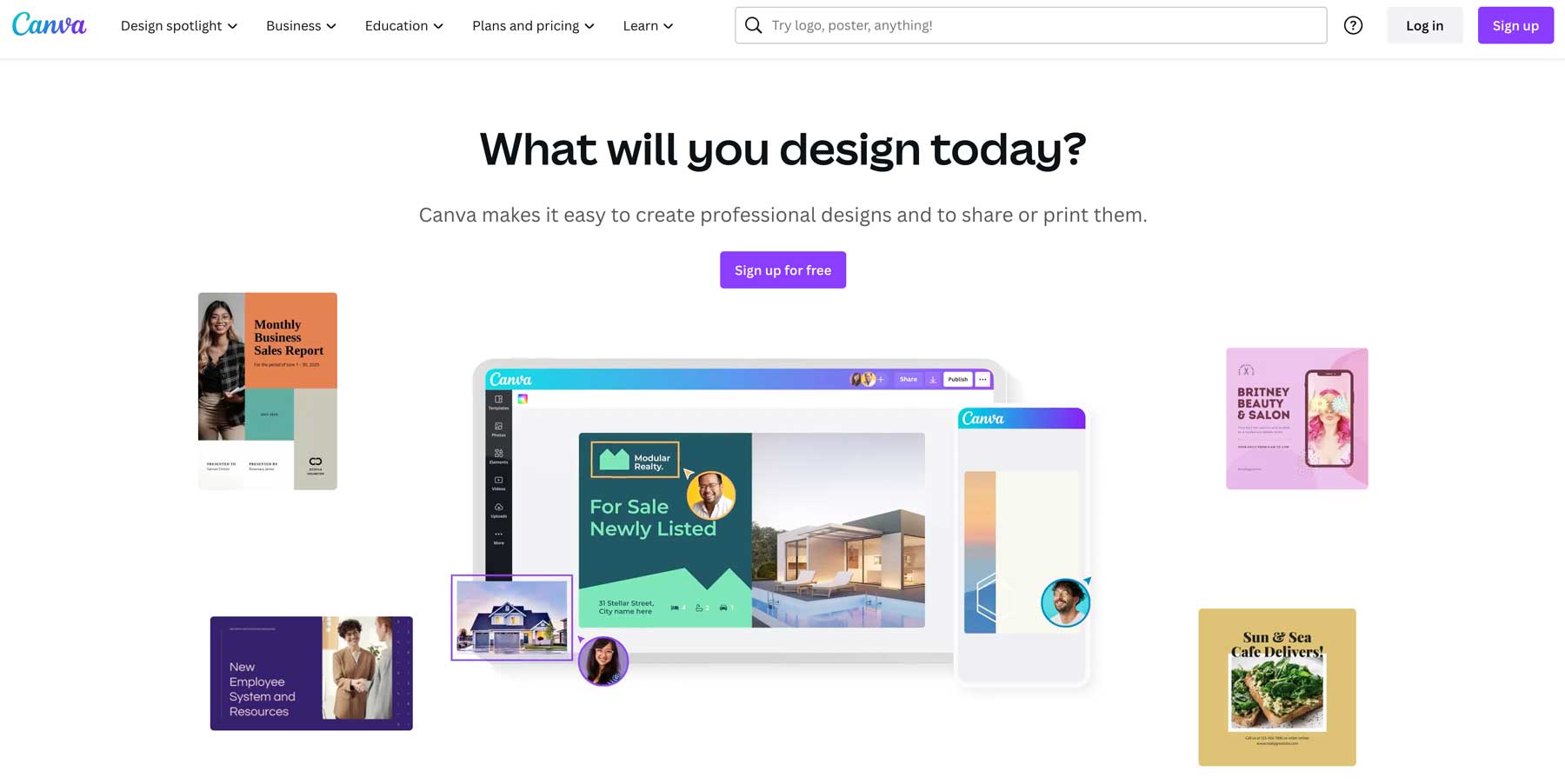 When it comes to AI design tools, Canva is a household name. It is a versatile design tool that appeals to designers of all skill levels, offering a wide range of pre-designed templates and an intuitive drag-and-drop editor.
What sets Canva apart is its integration of various AI design tools, making it a one-stop shop for all your design needs.
Key Features of Canva:
Create graphics for multiple platforms
Tons of pre-made templates
Several AI design tools onboard
Drag-and-drop visual editor
One of Canva's standout AI design tools is the Magic Design feature. This tool allows you to generate design templates based on a text prompt, saving you time and providing instant inspiration.
Another impressive tool is the Magic Edit feature, which lets you remove and replace image elements based on a text prompt. These AI-powered features help you streamline your design process and get your creative juices flowing.
Canva is best suited for people with limited design skills who want to create, edit, download, and publish their designs on social media and other platforms. With its user-friendly interface and AI-powered features, Canva is a valuable tool for designers and non-designers.
2: Khroma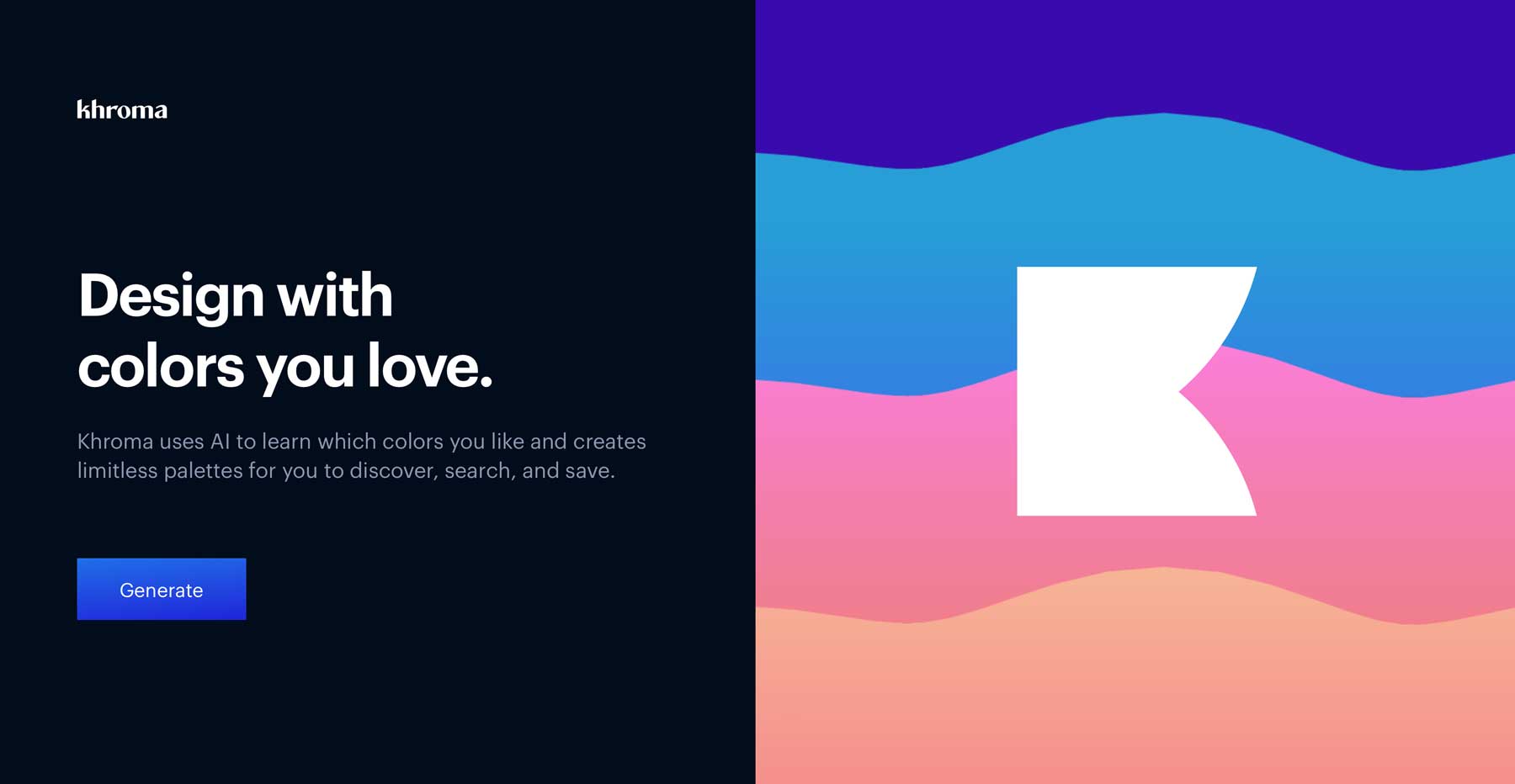 Selecting the perfect color palette for your design projects can be daunting. That's where Khroma comes in. Khroma is an AI design tool designed to help designers find the ideal color scheme for their projects.
Key Features of Khroma:
Generate endless color palettes
Copy hex codes for easy color implementation
AI-generated images with your colors
Upload your images and apply colors to them.
Khroma takes the guesswork out of color theory by allowing you to select colors you're attracted to and generating color combinations and complete color palettes based on your preferences.
By marking your favorite colors, Khroma gains further insights into your design preferences and offers more options. You can even upload your images and apply colors to them, visually representing how your chosen colors will look in context.
Khroma is a fantastic AI design tool for designers who struggle with color selection. Its AI-powered features make it simple for even the most color-challenged individuals to create beautiful designs.
3: MidJourney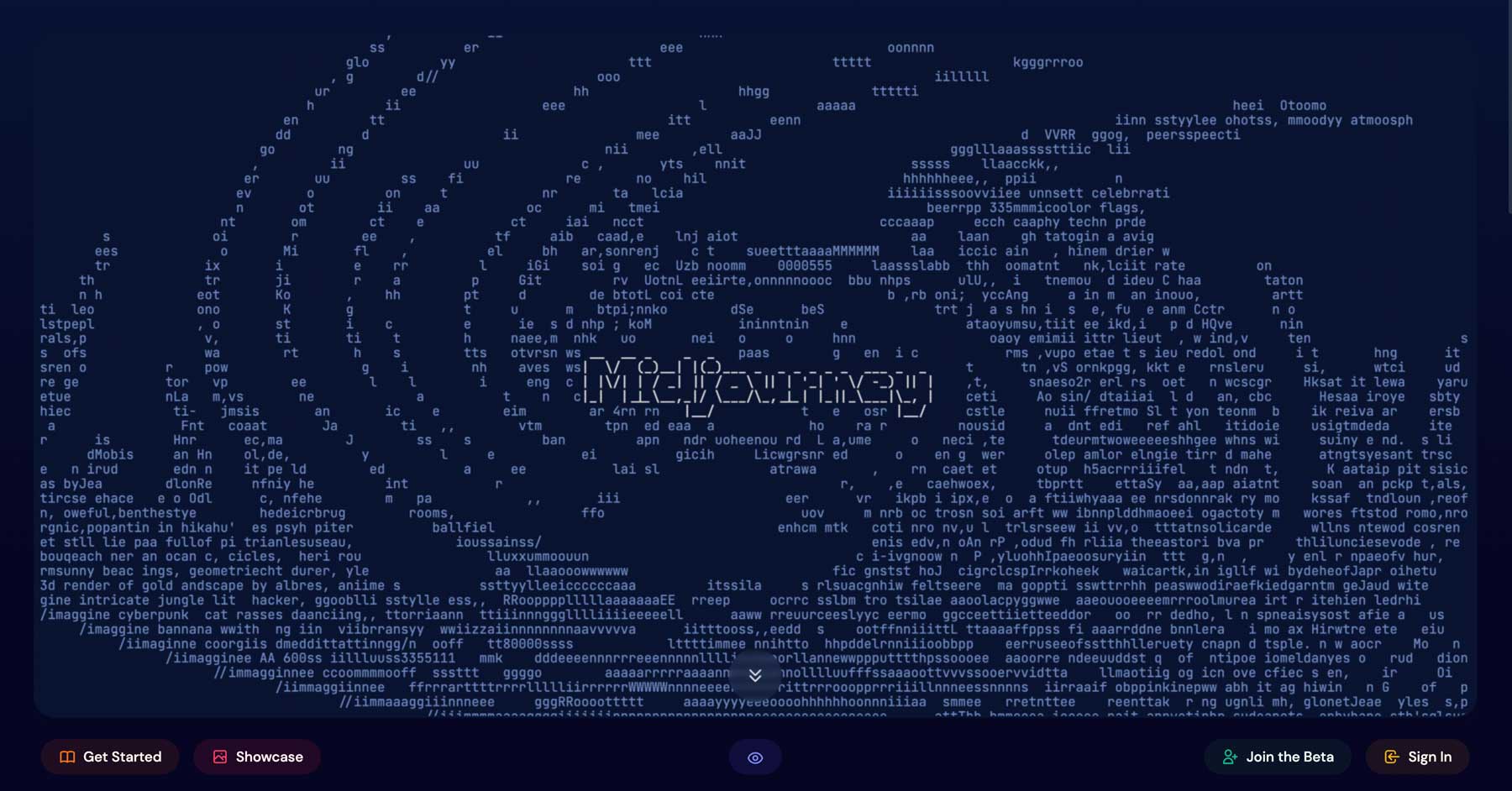 MidJourney is a powerful AI design tool that has gained a reputation for being the premier AI image generator. Developed via Discord, MidJourney utilizes a unique approach to produce AI-generated images that are incredibly realistic and visually stunning.
Key Features of MidJourney:
Runs on the Discord server
Requires subscription for best results
Creates all types of images
MidJourney's AI capabilities allow it to generate almost any image, ranging from photo-realistic to artistic styles. To generate an image, simply provide a text prompt and let MidJourney work magic. The results are often so realistic that it's difficult to distinguish them from images created by humans.
While MidJourney can be a bit overwhelming due to its popularity and high volume of users, it is worth the subscription for its impressive image-generation capabilities. If you need assets for creative projects that require a touch of flair, MidJourney is an excellent choice.
4: DreamStudio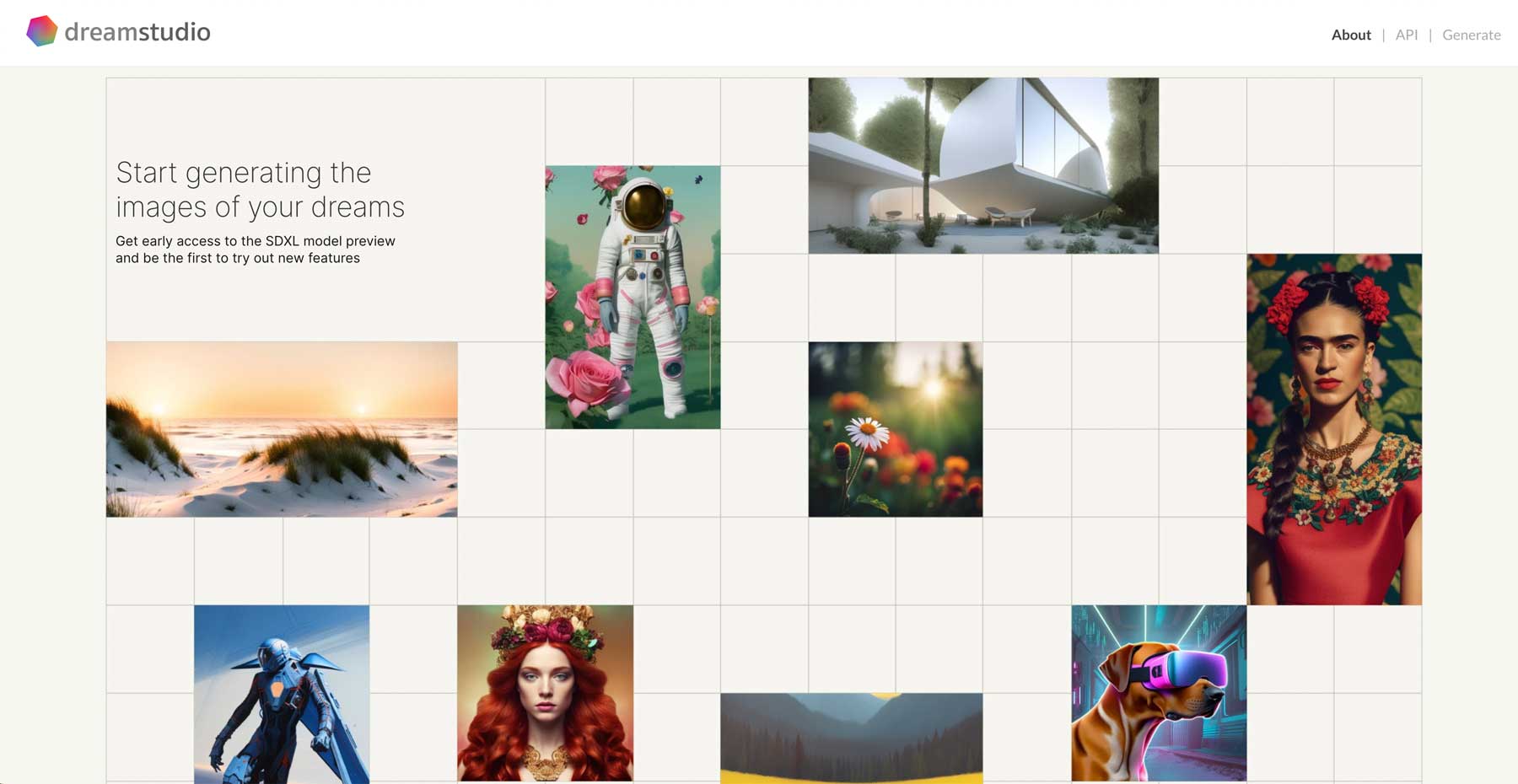 DreamStudio is an AI design tool that combines stable diffusion technology with image editing capabilities. It allows you to generate, edit, and enhance photos with ease.
Key Features of DreamStudio:
Utilizes stable diffusion
Generate, edit, and download photos
Generates high-quality images in less than 2 seconds
DreamStudio offers style presets that allow you to generate different image styles, from enhanced to photographic to comic book-like. You can start with a text prompt and let DreamStudio create an image based on your input.
Alternatively, you can upload your images and enhance them with AI-powered editing tools. With DreamStudio, you control image size, generation steps, and the level of realism you desire.
DreamStudio is a great tool for artistic inspiration. While some of the generated images may be outlandish, you can achieve incredible results that can inspire you beyond what your imagination can provide.
5: Looka Logo Maker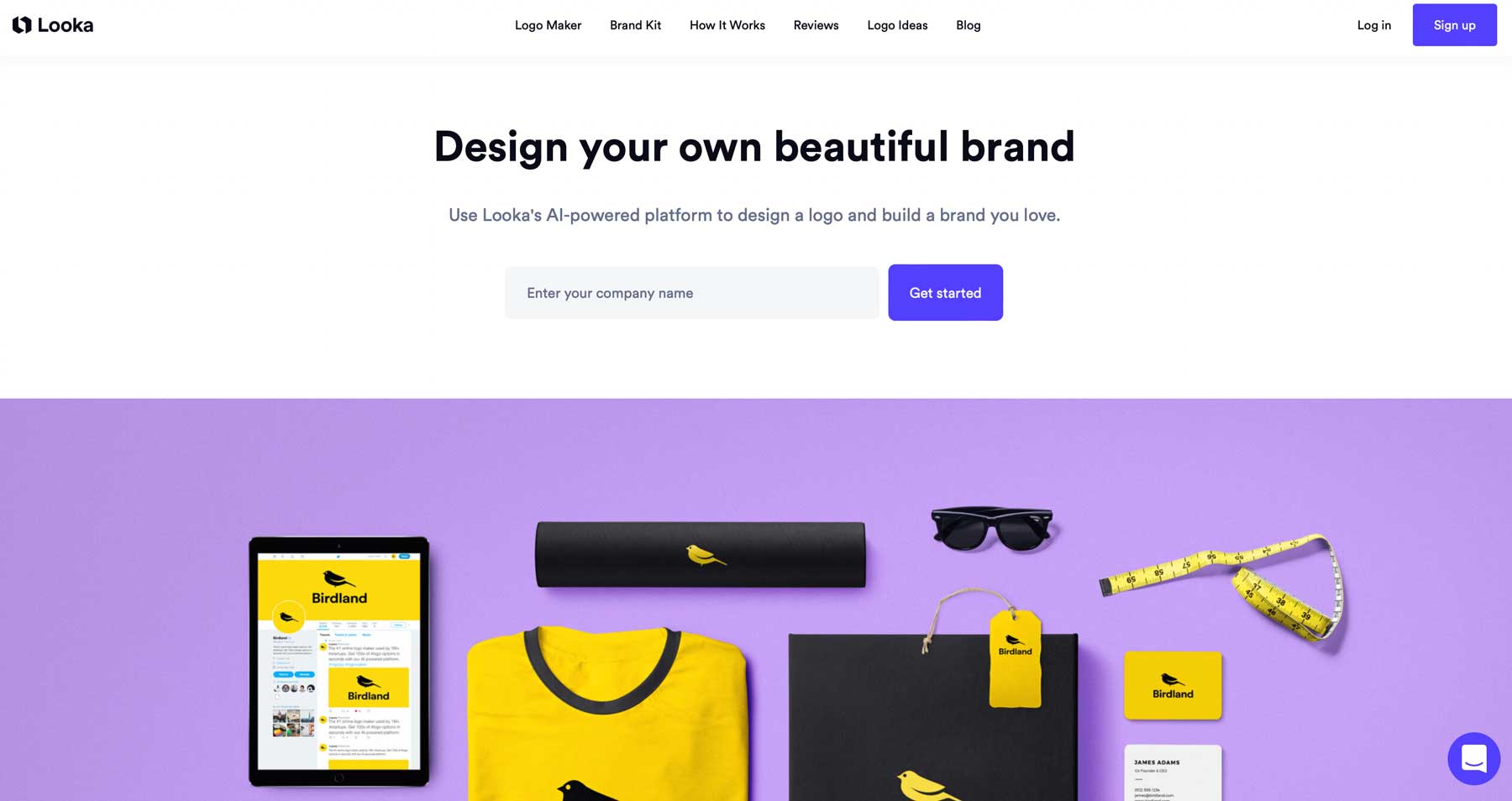 Looka Logo Maker is an AI design tool that focuses on helping you create the perfect logo for your brand. With its user-friendly configuration wizard and extensive library of logo concepts, Looka makes logo design a breeze.
Key Features of Looka Logo Maker:
Choose from dozens of logo concepts
Specify custom colors and fonts
Pick from hundreds of icons
Looka Logo Maker starts by presenting you with a selection of logo concepts based on your preferences. You can customize your chosen concept by specifying custom colors, fonts, and symbols.
Looka's user-friendly logo editor allows you to fine-tune every aspect of your logo design. Once satisfied, you can download a high-resolution JPG of your logo for a small fee.
Looka Logo Maker is perfect for small businesses or individuals who want to create a professional logo without needing design expertise. With its extensive features and affordable pricing, Looka Logo Maker is a valuable tool for anyone looking to establish a strong visual identity.
6: AutoDraw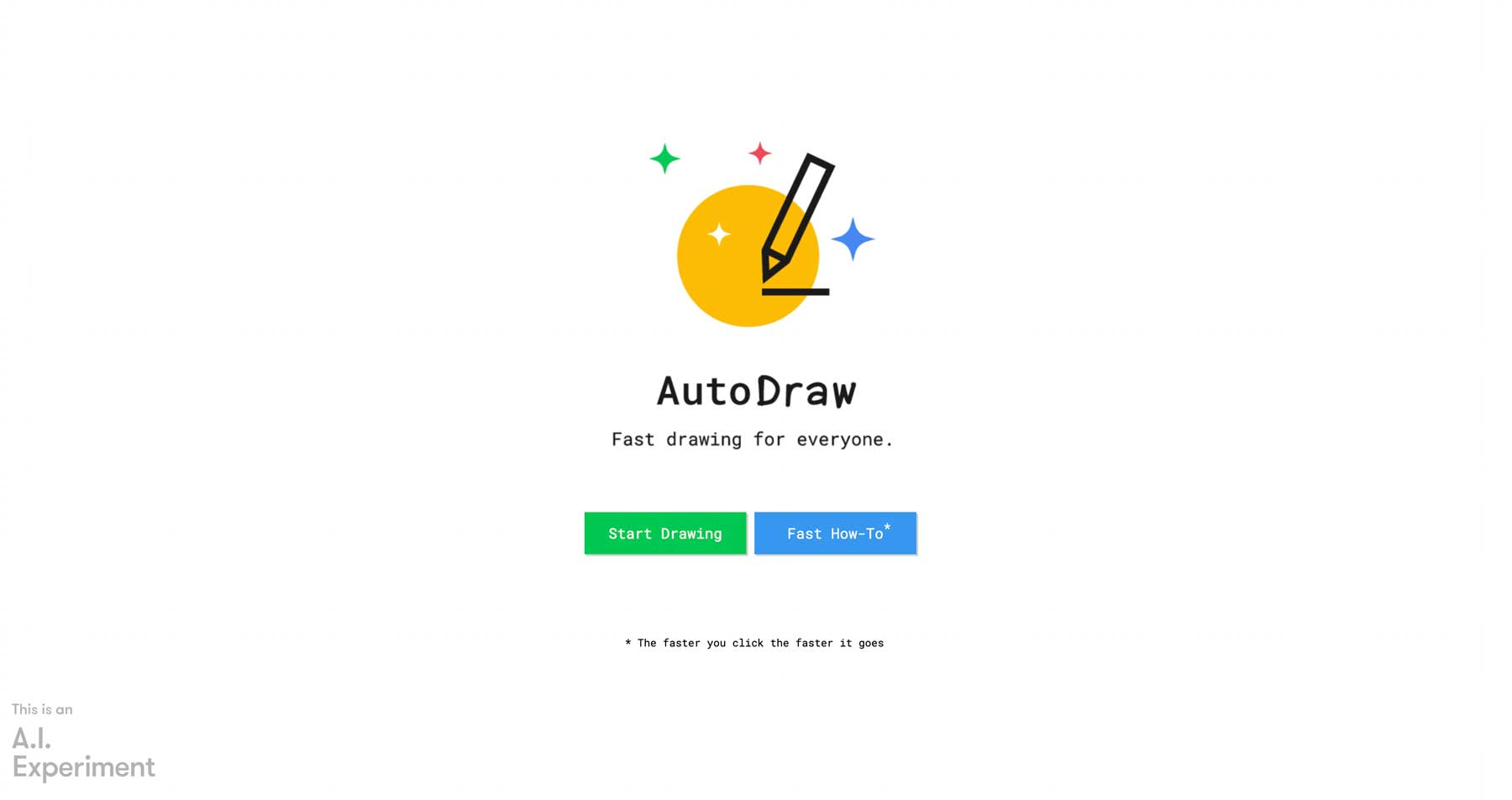 AutoDraw, developed by Google, aims to make everyone an illustrator using the power of machine learning and a vast library of artwork contributed by generous artists.
Key Features of AutoDraw:
Extensive drawing tools
Turns your doodle into a work of art
Download art as a png
AutoDraw allows you to draw anything your heart desires, from simple doodles to more complex illustrations. As you draw, AutoDraw uses its AI capabilities to guess what you're trying to create and presents you with a series of closely related drawings to choose from.
This feature is especially useful for non-designers who want to add visual appeal to their web projects. With AutoDraw, you can easily create icons and other image assets without the need for advanced drawing skills.
AutoDraw is a fantastic AI design tool for web developers and designers who want to add a touch of creativity to their projects. While the output is limited to PNG files and usage restrictions may apply, AutoDraw provides a quick and easy way to incorporate visually appealing elements into your designs.
7: Let's Enhance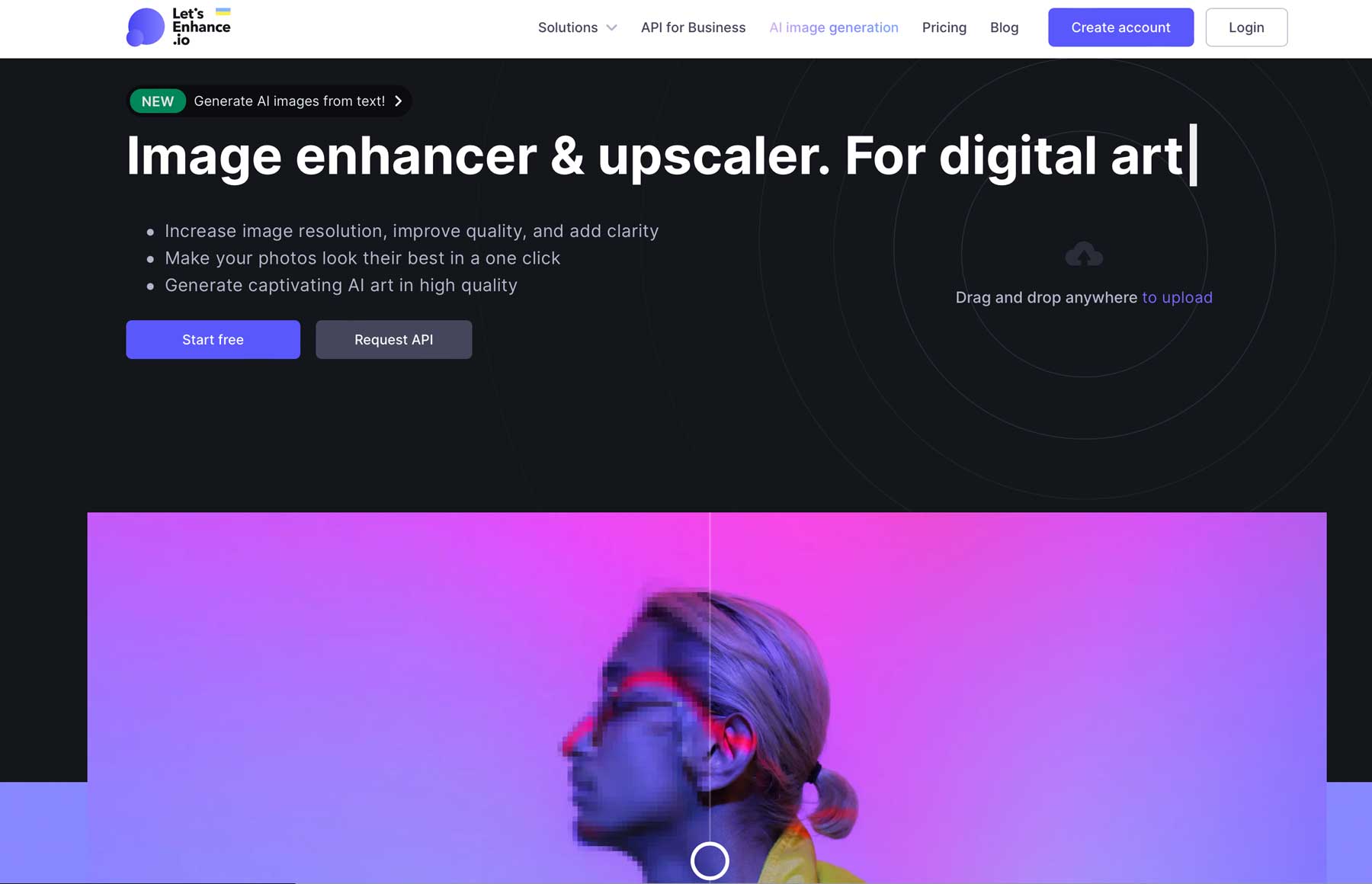 Let's Enhance is an AI design tool that specializes in image enhancement. If you often receive poor-quality images from clients or need to improve the visual appeal of your photos, Let's Enhance can help.
Key Features of Let's Enhance:
Upscale photos up to 16x
Remove imperfections
One-click presets
Text to image generator
Let's Enhance allows you to upscale images up to 16 times their original size while preserving fine details and minimizing visual artifacts. The tool also offers one-click presets for different use cases, such as printing, e-commerce, and real estate.
Additionally, Let's Enhance has a text-to-image generator feature that combines AI image generation with text prompts, allowing you to create unique visuals.
Let's Enhance is an excellent option for designers or developers who need help editing poor-quality photos. With its AI-powered features, Let's Enhance can transform your photos and make them ready for any project.
8: Uizard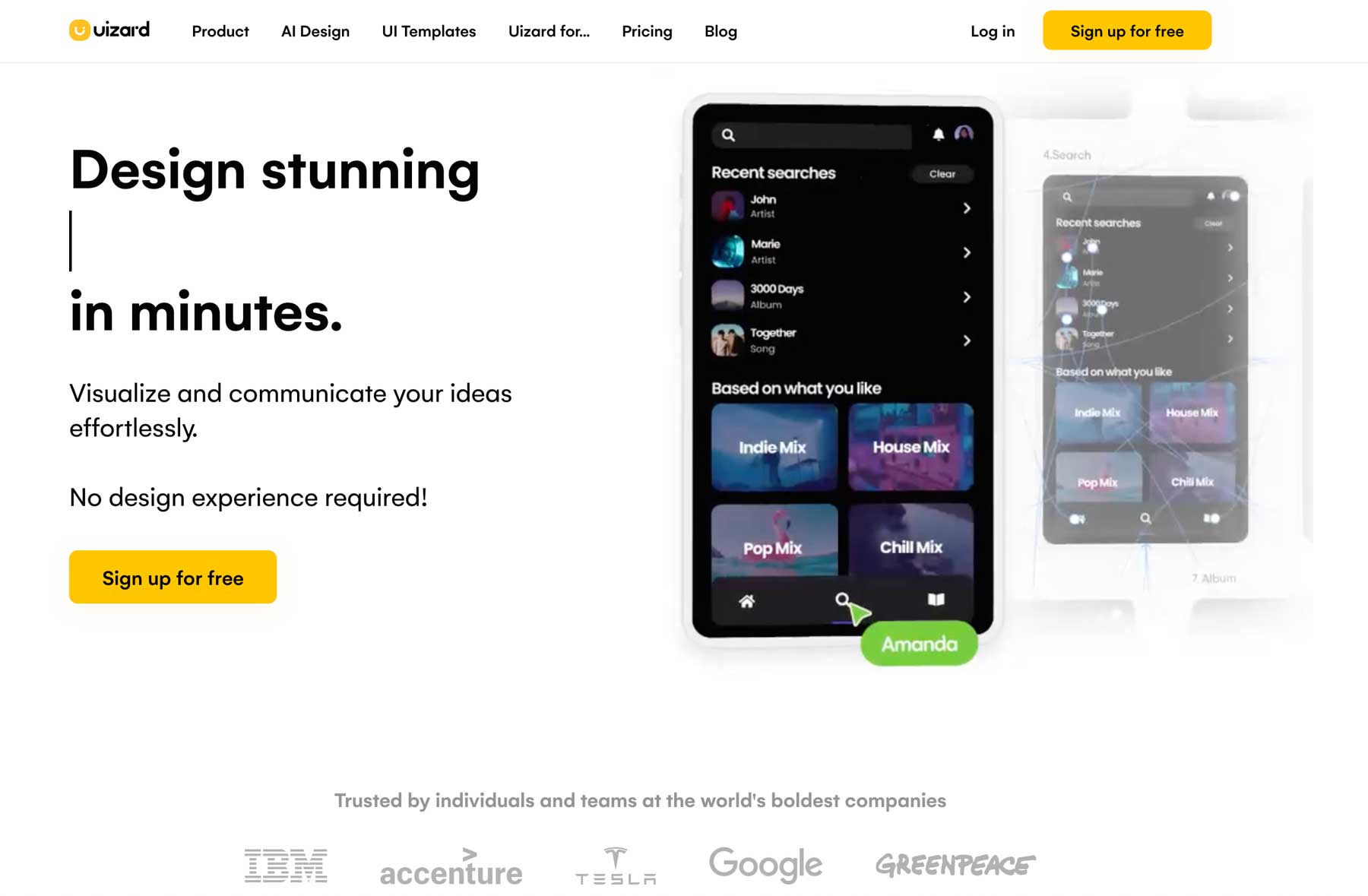 Uizard is an AI tool that empowers you to design web apps, mobile apps, websites, and desktop software with its intuitive drag-and-drop interface.
Key Features of Uizard:
Hundreds of templates to choose from
Create webpages, web apps, and more
Create a functional wireframe from a sketch or screenshot
Countless design elements
Easy drag-and-drop interface
Uizard offers a vast library of templates and design elements, allowing you to create stunning web and mobile interfaces quickly. One of its standout features is the ability to create a functional wireframe from a sketch or screenshot, saving you time and effort in the design process. Uizard's intuitive interface and drag-and-drop functionality make bringing your design vision to life a breeze.
Uizard is an excellent AI design tool for designers and developers who want to create visually appealing and functional web and mobile interfaces. With its extensive template library and user-friendly interface, Uizard streamlines the design process and quickly helps you create impressive designs.
9: Adobe Firefly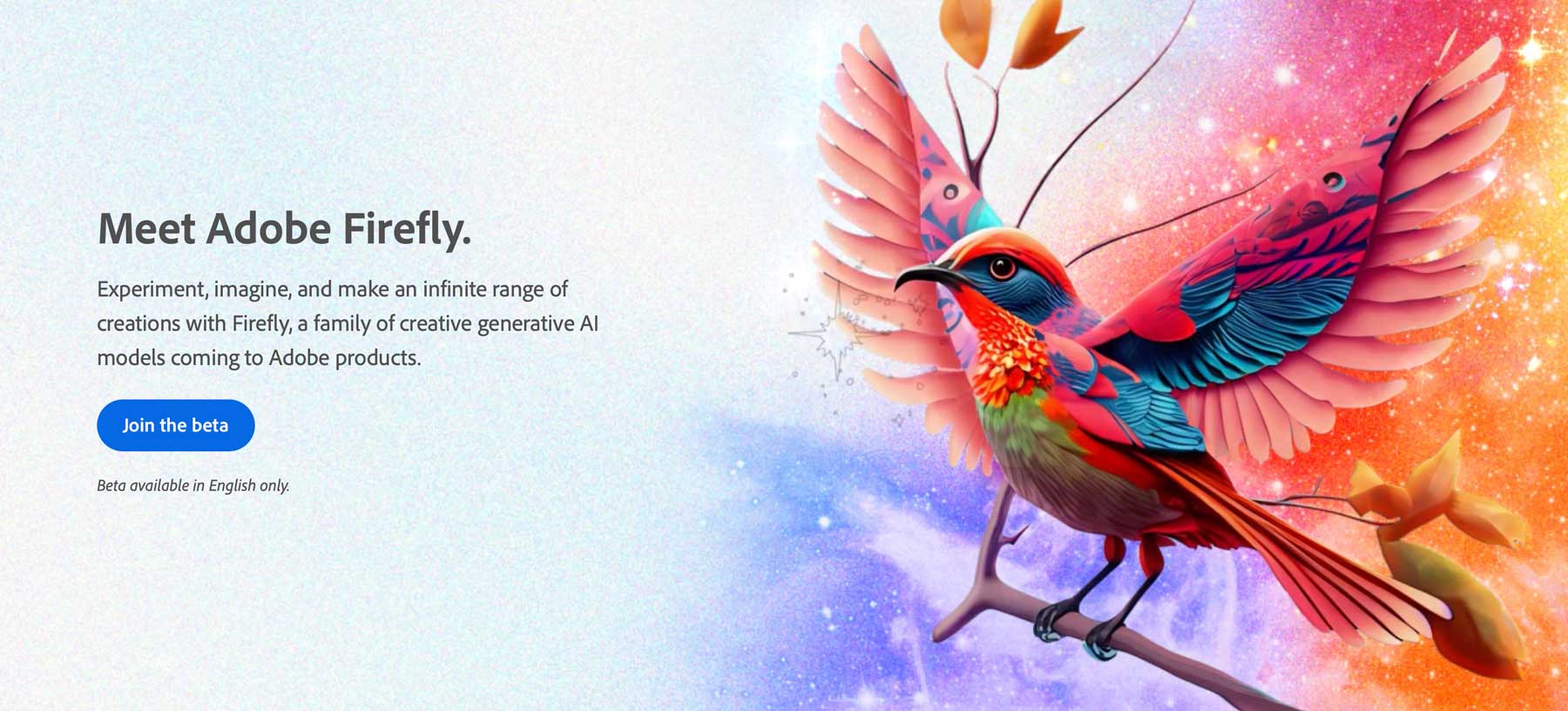 Adobe Firefly is an innovative AI design tool from Adobe that specializes in text effects, transforming text into visually stunning images, and recoloring vectors to create a myriad of color variations.
Key Features of Adobe Firefly:
Text to image
Text effects
Recolor SVGs
One of the standout features of Adobe Firefly is its text effect generator. By simply entering a text prompt, you can create a wide range of text effects that add depth and visual appeal to your designs.
The text-to-image feature takes this further, allowing you to transform your text into eye-catching images. Additionally, Firefly allows you to recolor SVGs, giving you complete control over the color variations of your vector graphics.
While still in beta, Adobe Firefly shows great promise as an AI design tool. It is currently available to subscribers of Adobe's cloud programs, and its features are continuously evolving and improving.
Conclusion
Artificial intelligence has opened up a world of possibilities for designers and creatives. From generating custom color palettes to creating stunning images, AI design tools offer a wealth of features that can enhance your creative process and inspire you to push the boundaries of your design work.
Explored some of the best AI creative tools available, including Canva, MidJourney, Khroma, DreamStudio, Adobe Firefly, AutoDraw, Let's Enhance, Looka Logo Maker, and Uizard. Each tool offers unique features and capabilities that cater to different design needs.
Whether you're a professional designer or someone with limited design skills, incorporating AI design tools into your workflow can help you unlock your creativity and take your designs to the next level. So why wait? Embrace the power of AI and let these tools ignite your creativity like never before.
Remember, the best AI creative tool is the one that suits your specific needs and enhances your creative process. Explore these tools, experiment with their features, and discover the perfect AI design tool to take your designs to new heights.